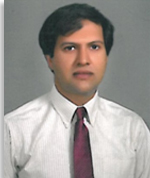 After graduating from the University, I went through diversified production experience in metallurgical operations. Melting furnaces, foundry casting, rolling mills, forging press work and products quality control took some of early years of my continued professional learning and experience. The development of new components remained an attractive challenge afterwards for the automobile, textile, glass and power generation sectors. Eventually, landed into the fascinating world of teaching and research at the University of the Punjab. I got master's degree in furtherance to the bachelor's study program in Metallurgy & Materials Science to serve my alma mater.
Communicating with the young students is more like a passion and I have tried to technologically educate my students to my satisfaction. I have been part of multiple committees that relates to the comforts and behavior of students, Disciplinary action, scholarship, sports, curriculum review, and reaccreditation management group assignments. Currently, the departmental student advisor portfolio engages me for rendering service to the graduating students. Recently have shared my humble efforts in upgrading the laboratory system of my department of Metallurgy and Materials Engineering. That involved inception, planning, implementation management and commissioning of modern and quality equipment. I happily offer consultancy to the other educational institutes for their improvement plans. Document's preparation also have been an area of my interest and I try to spend time in bringing quality to the output.
I am a research scholar for the doctoral studies these days. I am happy to involve my mental faculties in adopting the higher level of research work connected to the global network. I honestly believe in learning and delivering knowledge.